Humanitarian Migration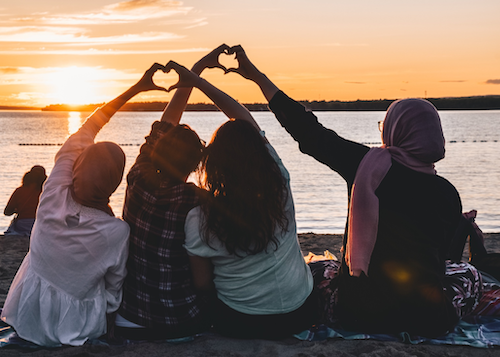 In the second of this four-part series, local and global humanitarian experts will provide insights on policy priorities and challenges. Joint Harvard Club of Dallas and SMU Tower Center Program.
A special welcome to the Yale and Princeton Clubs of Dallas.
Every day, thousands of migrants, asylum seekers, and refugees make the heart-wrenching decision to flee their home countries in search of safety and a brighter future. While 1% of the world's population is displaced (79.5 million people), only 107,800 were resettled among only 26 countries in 2019. What are the primary factors driving human displacement today and what are the differences between the various categories of those who cross borders? How do we respond as a community to this humanitarian need and how do we inform policy that ensures efficient, due process for asylum and immigration petitions? Texas has 40 + years of experience in refugee resettlement and integration. What have we done well and where is there need for improvement? How do policy priorities differ globally, nationally and locally?
(photo by Noorulabdeen Ahmad on Unsplash)
Jennifer Holmes is the Dean, School of Economic, Political and Policy Sciences at UT Dallas, the UT System Regents' Outstanding Teacher, and Professor of Political Science, Public Policy and Political Economy. Her areas of research are political violence, terrorism, and political development with an emphasis on Latin America, especially Colombia and Peru.
Jessica Goudeau is the author of After the Last Border: Two Families and the Story of Refuge in America, which was named a New York Times Editors' Choice book. She has a PhD in literature from the University of Texas and served as a Mellon Writing Fellow and Interim Writing Center Director at Southwestern University. Goudeau has spent more than a decade working with refugees in Austin, TX and is the co-founder of Hill Tribers, a nonprofit that provided supplemental income for Burmese refugee artisans for seven years.
John Thon Majok is a Senior Analyst at the Global Risk and Resilience Program of the Woodrow Wilson International Center for Scholars, where he is also the Director of Grants Management. John Thon holds an MPA in public administration degree from George Mason University in Virginia. He graduated with honors from the University of Arizona where he got his bachelor's degree in public management and policy and wrote an honors thesis on globalization and human rights. He speaks, researches, and writes on refugee issues in particular and global forced migration in general.
Discussion moderated by 2020 graduate from the Harvard School of Education, Kaitlin Roberson. She moved to Dallas, during the pandemic, to work for Refugee Services of Texas and for conversations like this, on the frontlines of the US immigration story!
Future topics will include*:
April 13, 2021 Climate Migration
May 11, 2021 Gender, Family and Migration
*All talks will be held from 6:30-8:00 PM CST
EVENT DETAILS:
Date: Tuesday March 23, 2021
Time: 6:30-8 PM (CST)
Location: Virtual (Link will be sent prior to the event)
Cost: Free.