Climate Migration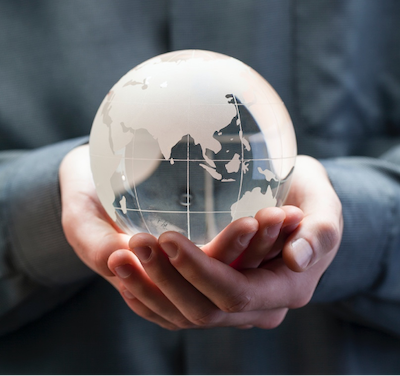 In the third of this four-part series, local and global humanitarian experts will provide insights on policy priorities and challenges. Joint Harvard Club of Dallas and SMU Tower Center Program.
A special welcome to the Yale and Princeton Clubs of Dallas.
Climate change is currently the leading driver of displacement worldwide. According to UNHCR, of the 20.4 million refugees under their mandate in 2018, a third were located in the world's least developed countries which are most vulnerable to the negative effects of climate change. Natural disaster, rising sea levels for coastal communities, protracted droughts and the creep of desertification all contribute to new displacements and challenge the ability for existing migrants to be able to repatriate to their homelands. Climate change and natural disasters also destabilize regions making them vulnerable to poverty, conflict and violence. The history of our response globally has been reactive rather than proactive. What options are currently available through renewable energy, reforestation, access to clean fuels and technology and tracking water and conflict to move us into the space of prevention, mitigation, and building the capacity for climate resilience?
(photo by Bill Oxford on Unsplash)
Susan Martin held the Donald G. Herzberg Chair in International Migration and founded and led the Institute for the Study of International Migration in the School of Foreign Service at Georgetown University.
James F. Hollifield is the Director of the Tower Center for Political Studies and Professor of Political Science at Southern Methodist University. He is an authority on immigration, immigration policy, global migration, and assimilation into American Society.
Idean Salehyan is a Professor of Political Science at the University of North Texas, Executive Director of the Peace Science Society (International), and co-Director of the Social Conflict Analysis Database project, and an Immigration Policy Fellow at the Niskanen Center in Washington, DC. His research focuses on international civil conflict, international migration, and politics and the environment.
Discussion moderated by 2020 graduate from the Harvard School of Education, Kaitlin Roberson. She moved to Dallas, during the pandemic, to work for Refugee Services of Texas and for conversations like this, on the frontlines of the US immigration story!
Future topics include*:
May 11, 2021 Gender, Family and Migration
*Talk will be held from 6:30-8:00 PM CST
EVENT DETAILS:
Date: Tuesday April 13, 2021
Time: 6:30-8 PM (CST)
Location: Virtual