Gender, Family and Migration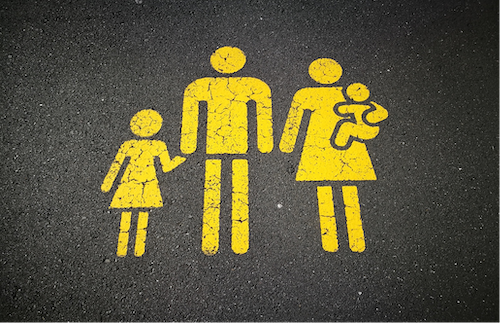 In the last of this four-part series, local and global humanitarian experts will provide insights on policy priorities and challenges. Joint Harvard Club of Dallas and SMU Tower Center Program.
A special welcome to the Yale and Princeton Clubs of Dallas.
Most scholarship has been focused on the male narrative in the migration story while ignoring the roles women play; roles which often involve caring for children left behind, financially providing for their families, as well as their own journeys toward safety and better economic prospects. What is the unique role of women in the migration process and the relationship between gender and migration? How have migration trends changed over the last few decades and what can we expect looking forward? Join our discussion with Caroline Brettell as she unpacks decades of research in her latest book "Gender and Migration."
(photo by Sandy Millar on Unsplash)
Caroline Brettell is University Distinguished Professor of Anthropology at Southern Methodist University. She was also the Ruth Collins Altshuler Professor and Founding Director of the Dedman College Interdisciplinary Institute (SMU) from 2012-2018. In 2017 she was elected as a member of the American Academy of Arts and Sciences. Dr. Brettell has a B.A. degree from Yale University (1971; Latin American Studies) and a Ph.D. degree (1978; Anthropology) from Brown University. She has spent her career studying the immigrant populations in Europe, Canada, and the United States (most recently in the DFW area). Her particular and most current interests are in the gendered aspects of migration, issues of identity and citizenship, and the relationship between immigrants and cities. Her most recent books are Gender and Migration (2016); Identity and the Second Generation: How Children of Immigrants Find Their Space.
Discussion moderated by 2020 graduate from the Harvard School of Education, Kaitlin Roberson. She moved to Dallas, during the pandemic, to work for Refugee Services of Texas and for conversations like this, on the frontlines of the US immigration story!
EVENT DETAILS:
Date: Tuesday May 11, 2021
Time: 6:30-8 PM (CST)
Location: Virtual (Link will be sent prior to the event)
Cost: Free.