Harvard Club of Dallas Schools Committee Information Session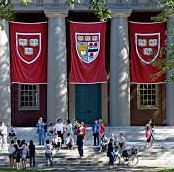 IN-PERSON EVENT - On Wednesday, October 25, at 6:30 pm CT, the Harvard Schools Committee will host an information session about Harvard College. A panel of recent grads will share their experiences as Harvard students and Perrin Price and Tana Werner, Harvard's Admissions Officers for the Dallas area, will provide information about admissions and financial aid. Any current or prospective alumni interviewers, as well as any Club members who are parents of high school students (and the students themselves), are welcome to attend. We also encourage all Club members to share this information with any high school students and their parents who they think might be interested in the College. This event is open to all high school students and their parents considering Harvard as their next step.

If you have any questions please contact Adrienne Dominguez, adrienne.dominguez@hklaw.com, Luke Bateman, lbateman@post.harvard.edu, Mary Hartsfield, maryh@tbmmlaw.com, or our Club Administrator, Velda Powers, velda.hsc@gmail.com. We look forward to seeing you there!




DETAILS:
Date: October 25, 2023
Time: 6:30 pm - 8:00 pm CT
ADDRESS: Scottish Rite Hospital for Children, 2222 Welborn Street, Dallas, TX 75219
COST: FREE
When:
6:30PM - 7:30PM Wed 25 Oct 2023, Central timezone

Where:
Scottish Rite Hospital for Children
2222 Welborn Street
Dallas, TX 75219 USA
[ Get Directions ]
RSVP Here...