Schools Committee Happy Hour
Join us at Mesero
The Cla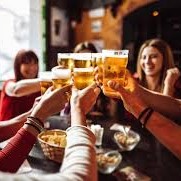 ss of '27 has moved into Harvard Yard, which means interviewing for the Class of '28 is just around the corner! Please join for a happy hour hosted by the Schools Committee to kick off the new admissions cycle. Any Club member who has interviewed previously, as well as those who think they might be interested in interviewing this year, are invited to join the Committee for a drink and light bites to hear about the plans for this year.



DETAILS:
Date: September 26, 2023
Time: 6:00-8:00 pm CT
Location: Mesero
7775 Firefall Way, Suite 100, Dallas, TX 75230
Cost: Free
RSVP below
Questions: Email velda.hsc@gmail.com
When:
6:00PM - 8:00PM Tue 26 Sep 2023, Central timezone

Where:
Mesero
7775 Firefall Way Suite 100
Dallas, TX 75230
[ Get Directions ]
RSVP Here...