August Book Club Meeting
The next m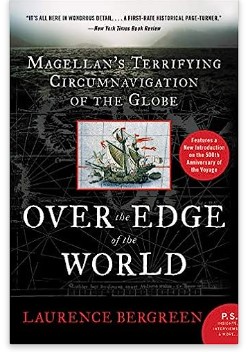 eeting of the Book Club will be on Wednesday, August 9, at 7:30 p.m. at the home of Susan Jennings. We will discuss Over the Edge of the World: Magellan's Terrifying Circumnavigation of the Globe, by Laurence Bergreen. Biographer and journalist Laurence Bergreen entwines a variety of candid, firsthand accounts, bringing to life this groundbreaking and majestic tale of discovery.

The Book Club generally meets on the second Wednesday of each month. For those who like to read ahead, our September book will be An Odyssey: A Father, a Son and an Epic, by Daniel Mendelsohn.






DETAILS:
Date: August 9, 2023
Time: 7:30 pm
Location: Susan Jennings will provide her address to any newcomers.
Cost: FREE
RSVP: granada333@aol.com
For more information about the Book Club please contact Lee Loewenstein at lee.loewenstein@gmail.com or Adrienne Dominguez at adrienne.dominguez@tklaw.com.