Tour of BuzzBallz / Southern Champion Distillery and Founders Story
Learn the sto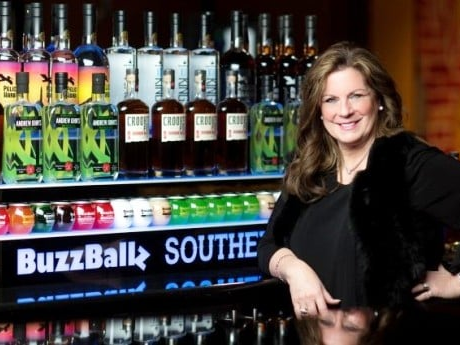 ry behind the leading local distillery BuzzBallz / Southern Champion by founder and Chief Executive Officer Merrilee Kick. During this event we will hear directly from Merrilee how she founded the business, receive a tour of this state of the art distillery and wind up the event with an opportunity to taste the product and network with other HBS and Harvard Alumni.

About the Speaker
Merrilee Kick is the CEO/Founder of BuzzBallz / Southern Champion, the only woman-owned Distillery/Winery/Brewery combination in the United States. The company is in Carrollton, Texas, and makes ready-to-drink cocktails called BuzzBallz, as well as spirits like rum, vodka, gin, bourbon, and some private label brands. The products are sold in 49 states and 21 countries. The company is family owned/operated and home to over 150 employees in the Dallas area. The company supports education-based causes.

She is a winner of the Dallas Business Journal's 2019 Most Admired CEO Award; the 2018 EY Entrepreneur of the Year Award Southwest; EY's Winning Women Award 2016; Winner of the Enterprising Women's Award 2017 and 2020's Top 20 Award; Winner of the WPO's 50 Fastest companies, Ranked in the Top 50 DFW Businesses by D CEO Magazine in 2020; Winner of the Top Women in Grocery in 2020; and Winner of the 2013 Distinguished Alumni Award from Texas Woman's University.

This event is being sponsored by the Harvard Club of Dallas / HBS Club Entrepreneur SIG, and promises to be a fun event. Capacity is limited to 15 guests so please sign up early!
DETAILS:
Date: Wednesday, October 11, 2023
Time: 5:00 pm - 7:00 pm CT
Location: BuzzBallz /Southern Champion, 2110 McDaniel Dr., Carrollton, TX 75006
Price: HCD Members: $15
Guest/Non-Member: $25