Power Lunch with Toyota Executive Vice President, Chris Reynolds, JD, '86, and Veronica Moyé

,

JD

,

'86
Please join us for a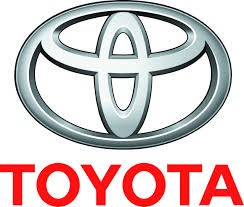 unique opportunity to hear from Toyota Executive Vice President, and former General Counsel, Chris Reynolds, in conversation with Veronica Moyé, in the downtown office of Gibson Dunn. Join us as we hear insights on Toyota North America and its past, present, and future, especially as they impact North Texas and the world market. Mr. Reynolds and Mrs. Moye will also share their perspectives on leadership, as law firm attorneys, in-house attorneys, and corporate leaders, and reflections on their distinguished careers since graduating from Harvard Law School. You do not want to miss this special opportunity to see these two dynamos of the Dallas legal community in close conversation. Audience questions will also be accepted.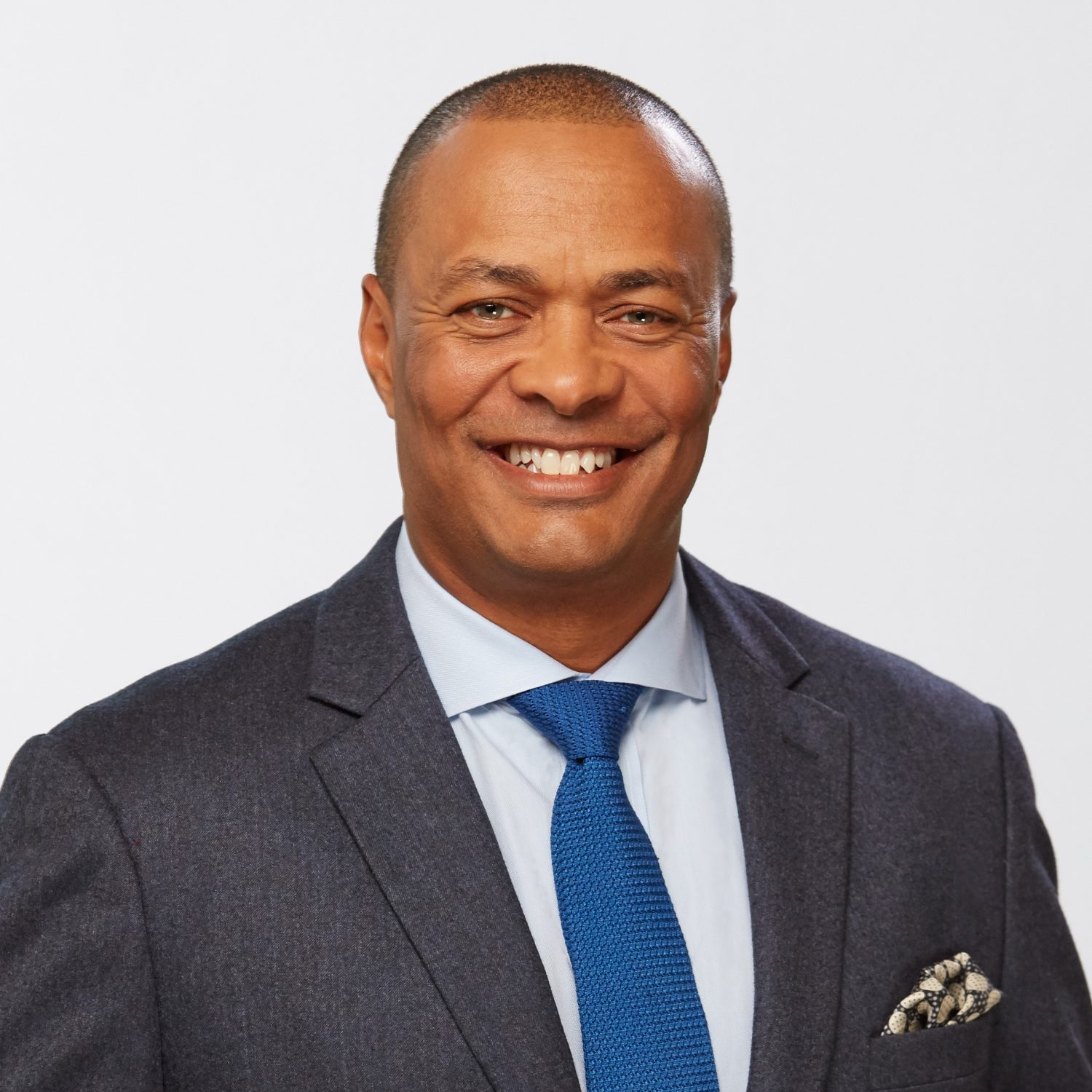 As executive vice president and chief administrative officer, Corporate Resources for Toyota Motor North America (TMNA), Chris Reynolds is responsible for the functions of Accounting & Finance, Human Resources, Government Affairs, Corporate Communications, Corporate Strategy, Business Development, Social Innovation/Diversity & Inclusion, and Legal, among others, across TMNA's operations in the United States, Puerto Rico, Canada and Mexico.

At global parent company Toyota Motor Corporation (TMC), Reynolds functions as deputy chief officer, General Administration & Human Resources Group; deputy chief officer, Global Compliance; and deputy chief officer, Global Risk. Reynolds provides leadership and support in these areas across Toyota's operations in seven global regions.
In addition to his roles at TMNA and TMC, Reynolds is a member of the Board of Directors for Southwest Airlines and serves as vice-chair for the Board of AT&T Performing Arts Center in Dallas.

Previously, Chris Reynolds served for TMNA as executive vice president, North American Manufacturing operations, chief diversity officer, and general counsel and chief legal officer. He also served as group vice president, chief environmental officer and corporate secretary of Toyota Motor Sales, USA, Inc. In 2021, he served as chair of the Alliance for Automotive Innovation, the auto industry's D.C.-based trade organization. He is currently on the organization's Board of Directors.
Before joining Toyota in 2007, Reynolds was a partner at the law firm of Morgan, Lewis & Bockius in New York City, where Reynolds also worked as manager of the New York office's labor and employment law group. He served as a member of the firm's advisory board.

Earlier, Reynolds served as an Assistant United States Attorney in the criminal division of the U.S. Attorney's Office, Southern District of New York, and as a law clerk for Judge Damon J. Keith, U.S. Court of Appeals, 6th Circuit in Detroit.

Reynolds grew up amid the auto industry in Detroit as the son of a Ford River Rouge plant worker and a registered nurse. He earned his bachelor's degree in political science with honors at Kalamazoo College and was elected to Phi Beta Kappa in 1983. He received his law degree from Harvard Law School in 1986.
Veronica S. Mo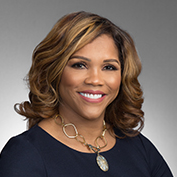 yé is a Gibson Dunn partner and Co-Chair of the Firm's Global Litigation Practice Group. She is currently serving a second term on the Firm's Executive Committee and previously served a term on the Firm's Management Committee as well. Ms. Moyé serves as lead counsel on highly complex matters in a wide variety of disciplines, including antitrust, intellectual property, class actions, and commercial/business disputes. She is nationally recognized for her abilities and accomplishments as a trial lawyer.

Most recently in 2022, Veronica Moyé was named "Trial Lawyer of the Year" by the Dallas Bar Association and to Benchmark's "Top 10 Women in Litigation" list. Benchmark Litigation US also named Ms. Moyé to its 2021 "Top 100 Trial Lawyers in America" list. BTI Consulting named Ms. Moyé to its 2014 BTI Client Service All-Stars list, and, in 2015, to its list of Client Service All-Star MVPs. The list features an "elite group of standout attorneys" identified by corporate counsel as those who provide "the absolute best client service," demonstrating attributes such as "putting the clients' needs first, understanding the clients' legal and business objectives – and how legal advice impacts them, responsiveness, anticipating the needs of clients – and proactively solving or preventing issues, achieving the clients' targeted goals." She has been recognized for her antitrust work by Chambers USA: America's Leading Lawyers for Business in 2010-2022. She was included on "The Defenders" list of the best defense lawyers in North Texas by the Dallas Business Journal in 2009, as a result of the unanimous defense verdict she obtained when representing writer, producer, director, and actor Tyler Perry during trial of a copyright infringement claim in the United States District Court for the Eastern District of Texas. She was also named as one of The Best Lawyers in America® for Commercial Litigation and Litigation – Antitrust (2013-2023). Texas Lawyer named Ms. Moyé one of the Extraordinary Minorities in Texas Law in 2015, and Dallas Business Journal named her one of the leading Women in Business in North Texas in 2011.

Ms. Moyé previously served as general counsel of the nation's largest healthcare Group Purchasing Organization (GPO), and in that role, she had overall responsibility for all legal matters as well as for advising the company's senior management, board of directors, and business units regarding the numerous antitrust, congressional/DOJ/HHS investigation, legislative, procurement, and compliance issues it faced. Prior to joining Gibson Dunn in 2011, she was a Partner at Vinson & Elkins, where she was a member of that firm's Management Committee and Co-Head of its Antitrust Practice Group.

Ms. Moyé received her law degree from Harvard Law School in 1986. She holds a S.B. in Chemical Engineering from Massachusetts Institute of Technology, where she graduated in 1983.

Ms. Moyé is admitted to practice in the state courts of New York, New Jersey and Texas. She is also admitted to practice in the United States Supreme Court; U.S. Courts of Appeal for the Third, Fifth, and Eighth Circuits; U.S. District Courts for the Southern District of New York and the Northern, Southern, Eastern and Western Districts of Texas.
Harvard Club of Dallas thanks Club Vice-President Hon. Eric Moyé, JD '79, for facilitating this event, and Gibson Dunn for generously hosting this event.
DETAILS:
Date: May 3, 2023
Time: 11:45 am - 1:00 pm
Location: Gibson Dunn, 2001 Ross Avenue, Dallas, TX 75201
Cost for Tickets:
HCD Patron Members: FREE (please register via "buy ticket" button below)

HCD Regular Members/Parents & Spouses: $20

HCD Recent Grad Members: $20

Current Full Time Students: FREE (please register via "buy ticket" button below)

Guest/Non-Member: $20

Yale Club Member: $20
Questions: Call or email: 469-431-1436 or velda@sacleadership.com.