The Dallas Opera: The Business Behind the Art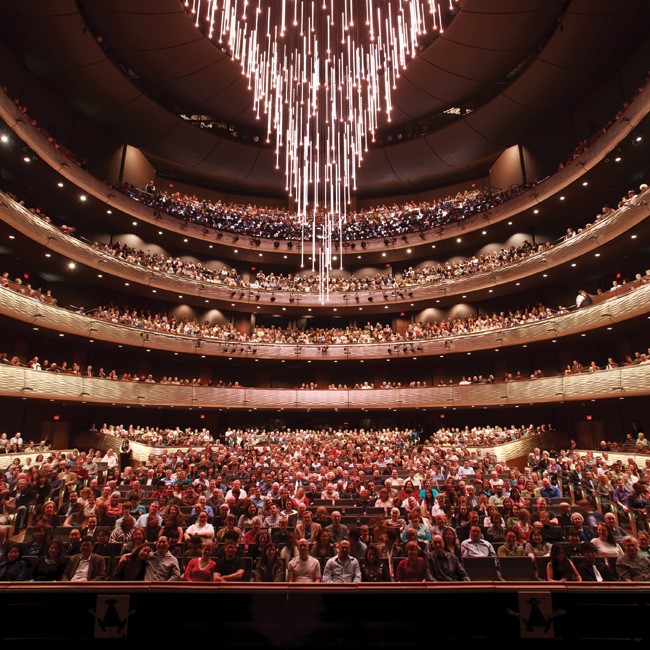 Join us at for a festive lunch at the Winspear Opera House for "The Business Behind the Art", an interactive lunch conversation with General Director and CEO of the Dallas Opera Ian Derrer. Derrer will share The Dallas Opera's perspectives on the opportunities and challenges facing opera companies today, the complex journey to bring this unique art form to the stage, the critical importance of community engagement and developing new audiences, and how the company has adapted to ensure long-term viability as a performing arts organization.
In addition to an engaging discussion, attendees will enjoy a short performance featuring a Dallas Opera singer accompanied by a pianist.
Optional: Attendees will have the opportunity to go behind the scenes at The Dallas Opera with a 30-minute docent-led tour of the AT&T Performing Arts Center following the lunch.

Ian Derrer Bio
Ian Derrer, General Director and CEO, has led The Dallas Opera since 2018. Prior to his current role, Derrer was General Director at Kentucky Opera.
Derrer's career began with an internship at The Dallas Opera during college at Southern Methodist University's Meadows School of the Arts, where he holds a Bachelor of Music in voice performance. He subsequently learned opera from the ground up with production and artistic roles at Santa Fe Opera, Atlanta Opera, Opera Carolina, Opera Pacific, and Washington Opera.
Upon completing master's degrees in opera production, voice, and performing arts management from Northwestern University and Brooklyn College, Derrer joined the New York City Opera as Rehearsal and Music Coordinator. He then spent eight seasons at Chicago Lyric Opera, ultimately serving as Director of Production and head of the company's rehearsal department. His experience also includes a summer as Rehearsal Director for the Santa Fe Opera. In 2014, he joined The Dallas Opera as Artistic Administrator, returning to assume his current leadership role after several seasons at Kentucky Opera.
DETAILS:

Date: Tuesday, January 10, 2023
Time: 12:00pm - 1:00pm
11:30am Doors open; check-in
12:00pm Buffet lunch provided
12:10pm - 12:45pm Interactive discussion and Q&A
12:45pm - 1:00pm Musical performance
1:00pm - 1:30pm Optional tour
Location: The Dallas Opera, AT&T Performing Arts Center, Winspear Opera House, 2403 Flora Street Hamon Hall (lobby level), Dallas, TX 75201
Cost:
Harvard Club of Dallas Patron Members: $20

Harvard Club of Dallas Regular Members: $50

Harvard Recent Grads: $40

Guest/Non-Member: $50

Special Guests from Columbia Alumni Association of Dallas: $50.00

Special Guests from Princeton Alumni Association: $50.00

Special Guests from Yale Alumni Association: $50.00
Questions: Call or email: 469-431-1436 or velda@sacleadership.com.