SAVE THE DATE
Digital in the Big D: Digital Healthcare Conference 2023

Please join the H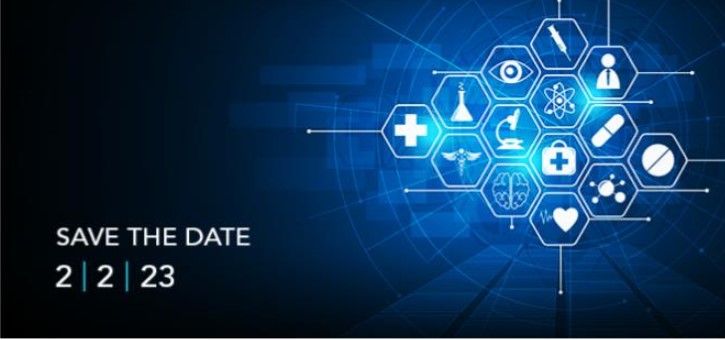 arvard Club of Dallas and the Harvard Business School Club of Dallas, as well as members of Holland & Knight, for "Digital in the Big D: Digital Healthcare Conference 2023," a fireside chat and panel discussion bringing together thought leaders with a variety of perspectives on the application of digital technologies to healthcare applications. Lunch and reception refreshments will be provided.

During this presentation, participants will have the opportunity to hear from a variety of professionals in the healthcare industry.

Additional details will be forthcoming.

We hope you can join us for this highly informative program, offered in cooperation with the Harvard Club of Dallas and the Harvard Business School Club of Dallas.

DETAILS
Date: Thursday, February 2, 2023
Time: 11:45 a.m. Check in
12:00 – 1:00 p.m. Lunch
1:00 – 5:30 p.m. Fireside Chat with Dr. Christopher Kersey and Panel Discussion
5:30 p.m. Cocktail Reception
Location: Holland & Knight One Arts Plaza 1722 Routh Street Suite 1500 Dallas, TX 75201
Moderators: Robert Hill - (Harvard AB '02; HLS JD '05; HCD Vice President (Law) and Director; HBS Club Director) Partner, Dallas
Tricia DeLeon - Partner, Dallas
Jennifer Rangel - Partner, Austin
Panelists: Stephanie Carlton - (HKS IOP Fellow '22) Partner, McKinsey & Co.
Rey Colon - Founder and CEO, MyTelemedicine
Taylor Curtis - Head of Healthcare, Texas Capital Bank
Dr. Jelani Ingram - Physician and Co-Founder, Fit in 15
Dr. Christopher Kersey - (HBS MBA '98 ) Founding Managing Partner, Havencrest Capital Management
Dr. Jacquelyn Kung - (Harvard AB '02; HBS MBA '06) Founder and CEO, Activated Insights
Dr. Christoph Lehmann - Professor of Pediatrics, Population and Data Sciences, and Bioinformatics at The University of Texas Southwestern
Reece Norris - Co-Founder and COO, WeInfuse
Dr. Aasim Saeed - (HKS MPA '09; HBS IXP '08; HLS Program on Negotiation '08) - Founder and CEO, Amenities Health
Cost: Free
Registration link: To come
Questions: Robert Hill: robert.hill@hklaw.com