America's Dinner Table - An engaging, professionally moderated discussion on race and ethnicity

** Early Bird Ticket Deadline: Mon., Sept. 26 at noon **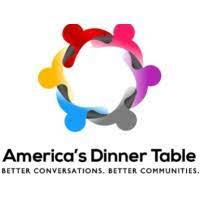 You are cordially invited to participate with fellow alums in an evening of discussion around the topics of race and ethnicity in our communities. The event will be held at the home of Harvard Club of Dallas member Craig Taylor (AB '79) and his spouse Lorraine (Irving vacinity). Thanks to Club member Ben Loeb (AB '89) who will provide an authentic home cooked meal. Thanks to the graciousness of Craig, Lorraine and Ben, the evening promises to be a special one.

The club has engaged America's Dinner Table, with Rodney Thomas (H'79) moderating, to lead the discussions, which will take place in small groups. ADT is a Dallas-based non-profit that uses a facilitated dinner table conversation approach to encourage cross-cultural/racial communication, prevent non-productive and contentious debate, while maximizing understanding and sincere communication.

Attendance is capped at 30. Please register soon as we expect the event to fill up.

DETAILS:
** Early Bird Ticket Deadline: Mon., Sept. 26 at noon
Date: October 1, 2022
Time: 6:00 pm - 9:30 pm. Dinner provided
Location: To be provided to registrants
Cost for Early Bird Tickets: $65.00
** Prices go up $10 for every ticket after noon on Sept. 26, 2022.
***Please let us know if you do not eat red meat
Questions: Call or email: 469-431-1436 or velda@sacleadership.com
Event Information: rodneythomas.dinnertable@gmail.com or rebecca_posten@yahoo.com