Bots, Fake Accounts & Data Collection on the Internet: What are the risks and what can be done?
Please j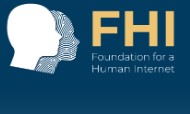 oin us for an interactive discussion on the current state of Bots, Fake Accounts & Data Collection on the internet and how one Harvard Alumni, Bastian Purrer, and his new start up "Foundation for a Human Internet" is addressing it. As security, privacy and freedom are increasingly threatened online, the 501(c)(3) Foundation for a Human Internet (FHI) is building a human internet centered on the idea of "One human, one voice". The global erosion of democratic values online has fueled increasing disinformation and conflict – the Foundation for a Human Internet was launched May of 2022, to confront these modern challenges.


The FHI Has Created Technology for a More Human Approach to Online Spaces

Reflecting on Global Crisis, The FHI Seeks to Restore Human Rights Online

Democratic Values Are At the Core of the FHI's Philosophy
Emerging from extensive work on humanID, an award-winning open-source, bot-resistant non-profit with the goal of promoting safer online communities, and being supported by the Harvard Social Impact Fund and The Mozilla Foundation, FHI is committed to combating the rise in rampant online misinformation and data privacy abuse.
Our speaker, Bastian Purrer, co-founder FHI, will discuss his global experiences with the dangers of Bots, Fake Accounts, and Data Collection on the internet, how and why he founded The Foundation for a Human Internet – which is seeking support and building a board – and how his non-profit might be able to change the current trajectory of global issues.

The event will be highly interactive with Bastian answering a set of pre-developed questions coming from the Club with time left for questions from the audience.
The presentation will be given by Bastian Purrer, Co-Founder Foundation for Human Internet and HBS 2020 and moderated by Brian Buffington of the Clubs Entrepreneur SIG.

DETAILS:
Date: Tuesday, August 16, 2022
Time: 6:30 pm - 7:30 pm
Location: Virtual