So You Want To Invest In Multi-Family?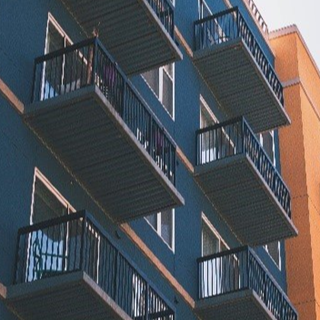 LEARN THE FUNDAMENTALS OF MAXIMIZING MULTI-FAMILY INVESTMENT RETURNS AND CRACK THE CODE TO CREATING INCOME AND CASH FLOW IN THIS ASSET CLASS.

The HBS Real Estate SIG invites you to join an interactive webinar, 12:30-1:45 pm Central Time, Thursday, February 17, 2022, where a panel of experts will discuss the essentials of multifamily real estate investing.

We will explore:
• Passive investment through real estate syndications
• How to acquire a multifamily property with no partners
• The anatomy of a quality multifamily deal (buy side and sell side)
• The role of a property management company and how to find the right one
• How to get funding – a lender's view on key underwriting metrics
• A broker's view on price ranges and cap rates that make sense
• New multifamily development versus conversions
• How to find the best opportunities
Multifamily investing is not an art, it's a science. Get an inside look at how industry experts analyze data and market trends to zero in on the most profitable investment choice.
DETAILS:
Date
: February 17, 2022
Time: 12:30 pm - 1:45 pm CT
Location: Virtual via Zoom**
Cost:
Harvard Club of Dallas Members: FREE

Guest/Non-Member: $20
*Registration will close February 16 at 12:00 pm CT
**Details on how to join the discussion will be sent via email to all registered guests
Questions: Call or email: 469-431-1436 or velda@sacleadership.com.

About the Panel:

Hugh A. Cobb - Panelist
Principal at Asset Living Real Estate Management
Hugh Cobb is a Principal of Asset Living, a third-party real estate management firm, with offices in Dallas, Houston, Denver, Phoenix, Atlanta and satellites in over 40 states. Asset Living holds a NMHC Top 5 Ranking with a portfolio of about 175,000 residential units, including conventional, student, build-to-rent single-family, senior, and affordable properties. Hugh was the 2021 President of the 12,000-member Texas Apartment Association and is a Past President of the Apartment Association of Greater Dallas.
Hugh served in The White House under President Reagan. He earned a BBA from Texas Wesleyan University and has over 30 years of real estate experience including management, brokerage, new construction, lending, and investment. He has supervised lease-ups for more than 30,000 new and renovated residential units over 20 years and is a Certified Property Manager® (CPM).

James Eng - Panelist
National Director, Old Capital Lending
James Eng is National Director of Old Capital Lending, which takes a creative personal approach to serving the needs of real estate investors. He has over 15 years of experience in commercial real estate lending and started his career as a loan underwriter with GE Capital Real Estate prior to joining Old Capital.
James has helped hundreds of investors acquire over $1.2 billion in multifamily properties nationwide and has invested in over 10,000 units across 30 properties in Texas.
Often called "The Professor" of Multifamily Financing, he has produced hundreds of hours of educational content on YouTube. He earned his finance degree from University of Texas at Austin.

David Fersing - Panelist
First Vice President, Marcus Millichap Group
David Fersing joined Marcus & Millichap in 2019 as a First Vice President with the Fluellen-Hoover Multifamily Group. David's expertise lies in Multifamily Investment Sales of Class A, B, and C apartments throughout the DFW Market and Greater North Texas. He brings extensive and diverse experience in the multifamily real estate industry with excellence and a client-first focus.
Prior to joining Marcus & Millichap, David was a Senior Vice President within Jones Lang LaSalle's (JLL) Capital Markets. David's previous real estate experience includes multifamily brokerage with The Apartment Group (TAG), and also worked with JP Realty Partners where he conducted landlord office leasing and asset management duties. David has also worked as a commercial real estate appraiser for Cushman & Wakefield and Ann Allison Associates MAI, where he began his real estate career in 1990.
David is married to Eugenia and they have three daughters Allie, Brittany and Maggie, and are active members of Royal Oaks Country Club and Park Cities Presbyterian Church. Fersing is an avid sports fan and enjoys golf, tennis and snow skiing.

Jack Langenberg - Panelist
Principal at Sapient Capital Group
Jack Langenberg is a Principal at Sapient Capital Group and a real estate industry speaker. He has invested in over 4,500 units across 20 multifamily properties.
Having led Global M&A at a Fortune 500 company, Jack has deep expertise sourcing and valuing, and negotiating acquisitions. He also served as CFO and COO of companies with billion dollar top lines, including Novation, THMed and Kelly Services.
Jack earned his MBA from HBS and a BA in Japanese Language and BBA in Finance from the University of Notre Dame. He has won national public speaking contests in English and Japanese.

Graham Gardner - Co-Moderator/Panelist
Multifamily Owner/Investor
Graham Gardner has over forty years of experience in real estate and currently owns over 600 units in three apartment properties in the Dallas area. His operating philosophy is to follow Einstein's maxim to "make things as simple as possible, but not simpler."
Early on, he discovered the thrill of chasing "the deal" and learned many lessons—some painful—during the real estate cycles of the 1980s, '90s, and 2000s.
Graham began his career in 1981 in industrial development with Paragon Group and in 1982 he co-founded Nova Development Company, which developed 12 office and industrial properties, comprising one million square feet and approximately $300 million in value (inflation -adjusted). From 1989 to 1997, at Cushman & Wakefield and Transwestern, Mr. Gardner closed transactions totaling approximately 12 million square feet, largely for institutional clients. From 1996 to 2005, he acquired approximately 3,000 units of underperforming multifamily property, ultimately selling 2400 of them. From 2007 to 2016, Graham worked in asset management positions for Centerline Capital and its successor, C-III Capital Partners, where he managed a portfolio of approximately 100 LIHTC multifamily properties, then a lender's $300 million REO portfolio, and later a 5,400 unit apartment portfolio in Dallas, Houston, and San Francisco.
He earned his AB from Harvard College in 1979 and his MBA from HBS in 1981.

Rose Hasham - Moderator
Head of Investments and Strategy, LiNC Commercial Realty
Rose Hasham has been active in the Commercial Real-estate space as a Hotelier primarily with the Holiday Inn Express brand. She recently joined LiNC Commercial Realty, a full-service real-estate brokerage firm to grow her own commercial real-estate portfolio and help others do the same.
Rose is a board member of the HBS Club of Dallas and co-leader of its Real Estate SIG. She serves on the Advisory Board of UTD's Economic Development Committee and has created Deep Learning/AI internship opportunities for UTD students in her hospitality business. She is also a member of the Texas Real Estate Council (TREC).
Rose holds an ALM in Business Management from Harvard University and earned her BS in Technical Management, cum laude, from the Embry Riddle Aeronautical University. She has completed Design Thinking Bootcamps at Stanford University and an Executive Coaching Certification at UTD.