Family Friendly Authentic Maine Lobster Feast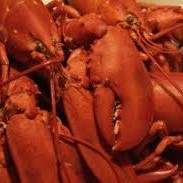 As the weather begins to cool, please join us for a New England-style dinner of lobster rolls, sides, and drinks from the award-winning, highly lauded Cousins Maine Lobster. We will meet at the campus of My Possibilities where Kim Roosevelt will provide a pre-dinner presentation of their path-breaking work providing adults with Down Syndrome, Autism, and other cognitive disabilities the chance to continue their education.
Weather permitting, the event will be held outdoors. If there is inclement weather, a reception hall is available inside.
Your ticket price includes a classic New England style lobster roll, tater tots, and non-alcoholic drinks.
This will be a family-friendly event. The Harvard Community, Yale community, Tsinghua community, and friends & family are all warmly welcome to join us to wrap up their weekend with a fun and festive fall evening!



Our host committee for the evening includes:
Kim and David Roosevelt
Theresa Chung and Jason Park
Jeff and Liz Helfrich
Katilin and David Roberson
Rebecca and William Posten

Kim is a former litigator with Jones Day and now serves as a community leader and volunteer in Dallas, Texas. In January 2018, Kim joined My Possibilities, a Plano-based non-profit that serves as a pioneering leader in vocational education for adults with intellectual and developmental disabilities throughout North Texas, as its Capital Campaign Manager. Kim served on the JDRF Greater Dallas Chapter Board for 6 years and on the executive committee for 2 years. She currently serves as the Dallas Chapter Advocacy Team Chair. Kim joined the International JDRF Board (IBOD) in June of 2017 and has served on the JDRF International Advocacy Committee for the last two years. Kim chaired JDRF's Children's Congress in 2015. Kim speaks regularly for JDRF, presenting the JDRF Mission and Advocacy message at the Dallas Type One Nation summit in 2016 and 2018 and research updates to both the Dallas and Fort Worth chapters. In 2013 Kim co-founded the JDRF Dallas Fund A Cure Luncheon which has raised over $900,000 to date. In addition to JDRF, Kim serves on the Board of Directors for the Notre Dame School of Dallas, a school for kids with intellectual disabilities, and served on their recent capital campaign committee, helping to raise $12,000,000, and also chaired the school's gala in 2016. In addition, Kim chaired two fundraisers (one of which she created) for Camp Sweeney, a camp for type 1 diabetics located in Gainesville, Texas in 2016, and serves on the Camp's development committee. Kim lives in Dallas with her husband David and has two children, Elizabeth, who lives with T1D, and Caroline, who has Down syndrome. Kim leads a bible study for moms with special needs kids and enjoys traveling, working out, and spending time with her family in Michigan in the summers.
DETAILS:
Date: November 14, 2021
Time: 4:00 pm Tour of My Possibilities and Talk by Kim Roosevelt; 5:00 pm Dinner
Location: My Possibilities, 3601 Mapleshade Lane, Plano, TX 75075
Tickets:
$45/person Harvard Community Yale Community, Tsinghua Club and friends/family
$40/ person Harvard Recent Grad
This event is BYOB.
Please direct any questions to Rebecca at rebecca_posten@yahoo.com