Jerry Hawkins Event (REMINDER lunch Wednesday at the Petroleum Club)
Wheth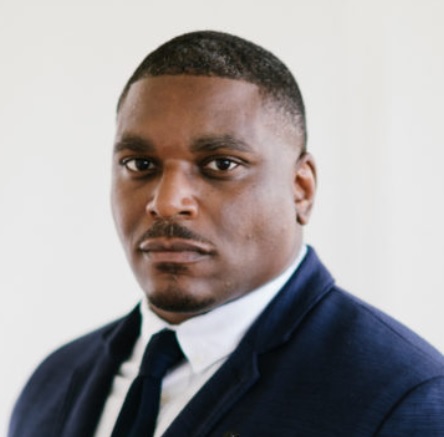 er you are a multi-generation Dallasite or have just moved to town, please join us to learn more about our shared home of Dallas as we explore the history of race and racism in Dallas as well as the lingering effects that still impact the community today. To provide us this education will be Jerry Hawkins, Executive Director of Dallas Truth, Racial Healing & Transformation (DTRHT). He is a popular and frequent local speaker whose work centers on the intersection of race, education and the history of cities.

Jerry Hawkins is the Executive Director of Dallas Truth, Racial Healing & Transformation (DTRHT), part of a national 14-place initiative by The W.K. Kellogg Foundation. Jerry is also Co-founder of The Imagining Freedom Institute (The IF Institute), a Co-Principle of Young Leaders Strong City and co-creator of the Race 2 Equity DFW training series. Jerry was formerly the Project Director of Bachman Lake Together, an early childhood collective impact initiative in Dallas with the Zero to Five Funders Collaborative and The Dallas Foundation, and Director of Children's Services at the Wilkinson Center in East Dallas/Southeast Dallas.

Jerry was also Presidential Leadership Scholars Fellow, a 2013 Leadership ISD Fellow, a recent Leadership Arts Institute Fellowship graduate with the Business Council for the Arts, a Trustee appointed member of Dallas ISD's Racial Equity Advisory Council, and Dallas County Historical Commission member. While living in Chicago, Jerry previously worked for the Chicago Urban League and Chicago Public Schools.

Jerry is an experienced trainer, facilitator and consultant of social justice and racial equity work, and has worked with organizations like FSG, The Carlson Family Foundation, Hope Street Group, The Real Estate Council, J.P. Morgan Chase, Richardson ISD, Dallas Theatre Center, Dallas Public Library, NAPE & Chicago Public Schools. He has been trained by The People's Institute for Survival and Beyond, Border Crossers, Race Forward, National Alliance for Partnerships in Equity, Pacific Education Group and Interaction Institute for Social Change. He is a regular public speaker throughout Dallas.


DETAILS:
** Early Bird Ticket Deadline: Fri., Nov. 5 at noon
Date: November 10, 2021
Time: 12:00 pm - 1:00 pm
Location: Dallas Petroleum Club, 2200 Ross Ave, 39th Floor, Dallas, TX 75201
Cost for Early Bird Tickets:
Harvard Club of Dallas Patron Members: FREE
Harvard Club of Dallas Regular Members: $35
Harvard Recent Grad: $25
Guest/Non-Member: $45
Friends from St. Philips Academy in South Dallas, City of Dallas and Betterblock.org: $35
Yale Club: $35
** Prices go up $10 for every ticket after noon on Nov. 5, 2021.
NOTE: If you have any food allergies or special dietary needs, please contact admin@harvardclubofdallas.com by November 5.
If you prefer a vegetarian meal please let Velda Powers know at velda@sacleadership.com.