Civics Education is More Important Than Ever: Discussion on an Updated Approach with Harvard Professor Jane Kamensky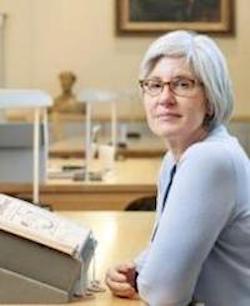 This is a joint program with the Harvard Alumni for Education SIG and the Harvard Club of Dallas.
An educated populace with knowledge of civics has always been critical to a functioning democracy. Yet, the field of civics education in the United States is now stressed by decreased investment and increased polarization in American political culture. To meet these challenges, a group of educators and scholars at Harvard are working on reimagining and creating new standards for civics education, prioritizing breadth over depth and knowledge over facts. Please join us to discuss these complex and rich challenges with Professor Jane Kamensky, one of the key architects of the 2021 report "A Roadmap to Educating for American Democracy."
Jane Kamensky is the Jonathan Trumbull Professor of American History Harvard University and the Carl and Lily Pforzheimer Foundation Director of the Arthur and Elizabeth Schlesinger Library on the History of Women in America at the Radcliffe Institute for Advanced Study. She is an award-winning author and historian of the Atlantic world and the United States.
EVENT DETAILS:
Date: Sunday June 27, 2021
Time: 3-4 PM (CDT) / 4-5 PM (EST)
Location: Virtual (Link will be sent prior to the event)
Cost: Free.