A Student's History of Harvard College with Zachary Nowak, PhD.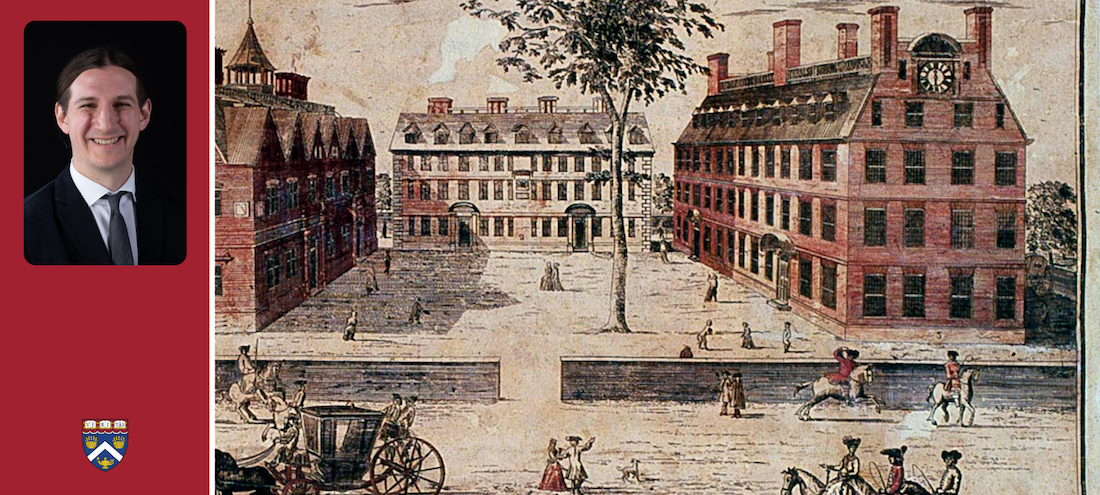 This is a joint event hosted by Harvard Extension School Alumni Association(HEAA) TX chapter, Harvard Club of Austin and Harvard Club of Dallas.
Join the HES community on Tuesday, May 4th at 6:00PM CT for A Student's History of Harvard College with Zachary Nowak, PhD.
Who made Harvard what it is today? Harvard's history is a story of professors, students, courses, and research that has led to world-changing innovations. But it is also a story of student unrest, gender unease, and exclusion. Some Harvard stories have been told; others have been forgotten. Dr. Zachary Nowak will talk about some of the best tales he's found in the archives. Hear how Harvard students rioted because of rotten cabbage in their soup, created modern American football (twice), and (with Radcliffe students) led one of the most famous student strikes in American history.
Zachary Nowak received his PhD from Harvard in 2018 and has taught for the Harvard History Department since then. He is primarily a food and environmental historian, though he recently taught a course on the history of college sports. His main course now is HIST 1636: Intro to Harvard History.
Additional Information:
Registration closes three (3) hours before the event. This event is free, but you must register to receive the Zoom link for the event. A confirmation email with a Zoom link will be sent the day before the event and a reminder the day of the event.
Recording:
This event will be recorded. We will email the recording once it's been captioned to all registered attendees and it will be posted on the HES YouTube Channel! Please be advised, it takes a few weeks to get captioned and we thank you for your patience.
DETAILS:
Registration: RSVP needed. Click here to register for the event.
Date: Tuesday, May 4, 2021
Time: 6:00-7:00 PM (CST)
Location: Virtual (Link will be sent prior to the event to the registered participants). Registration closes on Tue 5/4 at 3pm CT.