March 2021 Book Club Meeting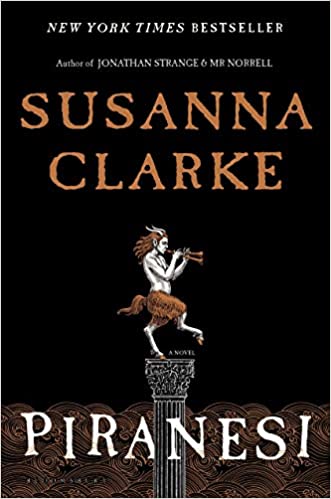 The March meeting of the Book Club will be on Wednesday, March 10, at 7:30 p.m. Lee Lowenstein will lead our discussion of Piranesi, by Susanna Clarke. "From the New York Times bestselling author of Jonathan Strange & Mr Norrell, Piranesi is an intoxicating, hypnotic new novel set in a dreamlike alternative reality. Piranesi's house is no ordinary building: its rooms are infinite, its corridors endless, its walls are lined with thousands upon thousands of statues, each one different from all the others. Within the labyrinth of halls an ocean is imprisoned; waves thunder up staircases, rooms are flooded in an instant. But Piranesi is not afraid; he understands the tides as he understands the pattern of the labyrinth itself. He lives to explore the house."
We will also begin our year-long foray into Walt Whitman's Leaves of Grass, and for this month, will focus on Song of Myself. There were four editions of Leaves of Grass published between 1855 and 1892 and many of the modern compilations are arranged based on who edited/published the book. For our purposes, any edition based on the 1891-92 4th and final edition should work. One with an index to the poems would be handy, since they can be arranged in different orders.
If those who would like to attend would please RSVP to Adrienne Dominguez at adrienne.dominguez@tklaw.com, we will provide a calendar invitation with log-in information for the meeting. Please note that the Book Club generally meets on the second Wednesday of each month. For those who like to read ahead, our April book will be The Great Gatsby, by F. Scott Fitzgerald.
DETAILS:
Date: Wednesday, March 10, 2021
Time: 7:30 pm
Location: Online. Link will be sent prior to the event to the registered participants.
Cost: FREE. To RSVP, please email Adrienne Dominguez.