Fireside Chat with Paul Coggins and Regina Montoya: On Writing Books, the Publishing Industry and Much Much More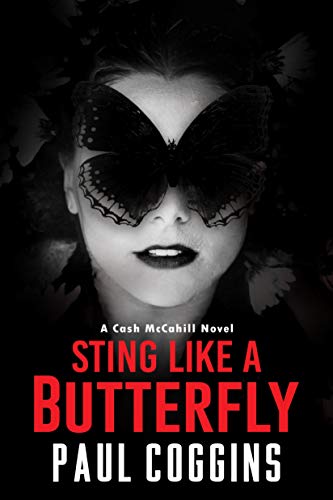 Paul Coggins is often recognized as a nationally prominent criminal defense attorney, whose clients have included high-ranking politicians, Fortune 500 executives, professional athletes, nonprofit organizations, and government bodies. Some also recognize him as the former United States Attorney for the Northern District of Texas, currently the president of the National Association of Former U.S. Attorneys. Still others may recognize him as a frequent legal commentator for the media, a frequent contributor of articles for newspapers and magazines, and a former host of a popular radio call-in show.
Beyond all of that, Paul is also a successful author who recently published his third book, "Sting Like A Butterfly", the first in a planned trilogy whose sequel will be out in 2021. It's a legal thriller that follows former ace attorney Cash McCahill as he tries to clear his name and stay alive from a dangerous cartel. Most of the book is set in Dallas, and eagle-eyed readers will be able to spot some real-life inspirations.
On the call as well will be our Harvard community's local superstar Regina Montoya (who also happens to be married to Paul). Given the format as a fireside chat, and their fascinating and vast experiences and expertise, together they will moderate conversation and questions that will take us from writing books and the publishing industry to far beyond!
Paul Coggins is a nationally recognized criminal defense attorney. He has previously written the mystery thriller "The Lady is the Tiger," and co-authored a book about college athletics with former U.S. Congressman Tom McMillen: "Out of Bounds." He is a summa cum laude graduate of Yale, a Rhodes Scholar, a cum laude graduate of Harvard Law School, and he earned two degrees from Oxford (First Class Honours for his law degree). He resides with his wife Regina in Dallas, Texas.
Regina Montoya is the CEO & Chairperson of Regina T. Montoya, PLLC. She is writing a book about the importance of incorporating Latinos into the economic, political, and social fabric of America. Regina served in the White House as an Assistant to the President and Director of the Office of Intergovernmental Affairs. and she was nominated by the President to serve as a US Representative to the 53rd Session of the General Assembly of the United Nations. She also served as the General Counsel at Children's Medical Center. She is a Trustee Emerita of Wellesley College. She received the Harvard Alumni Association Award, and she also served as vice president and elected director of the Harvard University Alumni Association. Regina is a frequent national public speaker.
DETAILS:
Date: Wednesday, December 16, 2020
Time: 5:30-6:30PM (CST)
Location: Virtual (Link will be sent prior to the event)
Cost: Free.

Video recording of the event is below.