November Book Club Meeting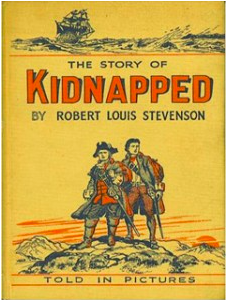 The November meeting of the Book Club will be on Wednesday, November 11, at 7:30 p.m. Lee Lowenstein will lead our discussion of Kidnapped, by Robert Louis Stevenson. Written as a boys' novel and first published in the magazine Young Folks from May to July 1886, Kidnapped has attracted the praise and admiration of writers as diverse as Henry James, Jorge Luis Borges, and Hilary Mantel. The story is set around real 18th-century Scottish events and many of the characters are real people, including one of the principals, Alan Breck Stewart.
If those who would like to attend would please RSVP to Adrienne Dominguez at adrienne.dominguez@tklaw.com, we will provide a calendar invitation with log-in information for the meeting.

For those who like to read ahead, the December book will be All Aunt Hagar's Children: Stories, by Edward P. Jones. Please note that the Book Club generally meets on the second Wednesday of each month.
DETAILS:
Date: Wednesday, November 11, 2020
Time: 7:30 pm
Location: Online. Link will be sent prior to the event to the registered participants.
Cost: FREE. To RSVP, please email Adrienne Dominguez.