A Virtual Hands-On Gourmet Trip to India to Celebrate Diwali, the "Festival of Lights"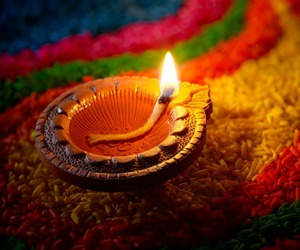 Please join us with our hosts, Havard Club President Chidu Sulur and his lovely wife Aparna, for a virtual trip to India to learn more about one of the main Indian festivals: Diwali. The "Festival of Lights" is celebrated around the world by Hindus, Sikhs, and Jains. The name is derived from the Sanskrit word "Deepavali" which means "row of lighted lamps". Diwali is celebrated for 5 days in either October or November depending on the cycle of the moon. The lighting of the lamp signifies inviting peace and prosperity for the world. The essence of Diwali for Hindus is to celebrate good conquering evil, knowledge overcoming ignorance, and the divine light dispelling darkness. Families gather to pray to God, light candles, eat a feast, and exchange gifts. It is a time to reflect on how to improve ourselves and be an instrument of peace to society.

In this festive celebration, which will be fun for all ages (so please "bring" your kids!) we will not just learn more about Diwali, but will also join together to prepare some Indian food. We will be preparing Chana Masala for the entree and Rava Kesari for dessert. The list of ingredients will be emailed to those who rsvp. We will make sure that even if you can't easily go to the store, you can get the ingredients delivered to your home. So, everyone can join in the fun!
Please rsvp by filling the form below.

***Also, if celebrating Diwali is part of your family's tradition, we would love to hear from you. Please email Chidu at chidusv@gmail.com if you are going to attend the event. Everyone would appreciate hearing about your family traditions as well!

DETAILS:
Date: Saturday, November 7, 2020
Time: 4:00 PM (CST)
Location: Virtual (Link will be sent prior to the event)
Cost: Free. Registration is now closed.