October Book Club Meeting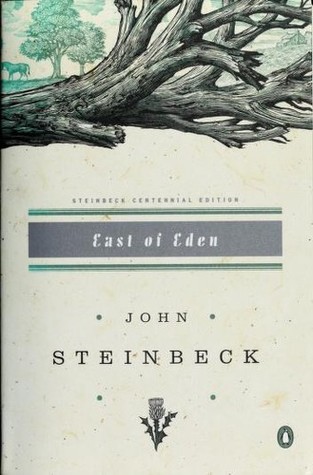 The October meeting of the Book Club will be on Wednesday, October 14, at 7:30 p.m. We will discuss East of Eden, by John Steinbeck. Published in September 1952, East of Eden brings to life the intricate details of two families, the Trasks and the Hamiltons, and their interwoven stories; it is often described as Steinbeck's most ambitious novel. According to his third and last wife, Elaine, Steinbeck considered it his magnum opus, explaining that "It has everything in it I have been able to learn about my craft or profession in all these years. ...I think everything else I have written has been, in a sense, practice for this."

For those who like to read ahead, the November book will be Kidnapped, by Robert Louis Stevenson, and the December book will be All Aunt Hagar's Children: Stories, by Edward P. Jones. Please note that the Book Club generally meets on the second Wednesday of each month.

For more information about the Book Club, please contact Adrienne Dominguez at, Adrienne.Dominguez@tklaw.com, or Lee Loewenstein at, lee.loewenstein@gmail.com.



DETAILS:
Date: Wednesday, October 14, 2020
Time: 7:30 PM (CST)
Location: Virtual (Link will be sent prior to the event)
Cost: Free. Please register below.

When:
7:30PM Wed 14 Oct 2020, Central timezone

[ Get Directions ]
RSVP Here...