Local Undergraduates' Summer Project - Social Media Strategy for the Harvard Club of Dallas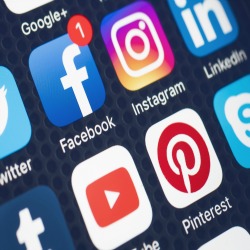 ** A link for the event has been sent to all who registered. If you did not register before 12 PM (CST), on August 20, please contact the club administrators at admin@harvardclubofdallas.com. **

Earlier this summer our club reached out to current Harvard undergrads, who have been grounded here in Dallas, in order to find volunteers to help our club update and progress our Social Media strategy. Who else would be best suited to do this than these young undergrads?
Under the expert consulting guidance of Nick Pan, VP of Social Media for the Harvard Club of Dallas, this consulting team of undergrads is studying leading social media strategies for alumni clubs and determining what would work best in our community. Once the project is complete, they will present their findings and recommendations to the club before heading back to their school work.
It has been exciting to provide these undergrads some "real world" consulting experience which also benefits our alumni community.
Please join us to support these students!
We also look forward to everyone's feedback and guidance as we move forward into implementing their recommendations.

Student consultants:
Katie O'Meara (Rising Junior)
Vivian Zhao (Incoming Freshman)
Erin Parolisi (Hockaday High School)
Marina Sorola (Richland High School)
DETAILS:
Date: Thursday, August 20, 2020
Time: 5:00-6:00 PM (CST)
Location: Zoom (Link will be sent prior to the event)
Cost: Free and open to all! Please register below.

When:
5:00PM - 6:00PM Thu 20 Aug 2020, Central timezone

[ Get Directions ]
RSVP Here...