POSTPONED - New Date TBD - When Disaster Strikes!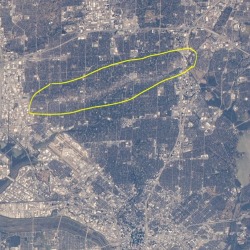 On the night of October 20, 2019, an EF-3 tornado struck Dallas creating such widespread damage that its path can be seen from space. A total of ten tornadoes touched down that night creating the costliest severe weather event in North Texas' history according to the Insurance Council of Texas (estimated loss $2 billion). Surveyors determined the Dallas monster was on the ground for more than 15 miles, with winds of 140 mph, tearing a path up to three-quarters of a mile wide.

Join us on Thursday, April 2, 2020, at 11:30 AM at the Petroleum Club as we discuss what happens and what you do to prepare for when disaster strikes. Our speakers include David Schnabel, HBS '98, Solutions Leader of McKinsey's Operations Academy, who lost his home in the tornado, and Matthew Pearson, Pearson Legal PC, whose insurance law practice has represented hundreds of policyholders (individuals and businesses) against insurance companies involving claims of breach of contract, bad faith, Insurance Code and Deceptive Trade Practices Act violations. Representative clients include school districts, apartment complexes, condominiums, commercial buildings, museums, historical buildings, hospitals, and homeowners.

DETAILS:
Date: April 2, 2020
Time: 11:30 am - 1: 30 pm
Location: Dallas Petroleum Club, 2200 Ross Ave, Dallas, TX 75201
Cost: Click here to register on the Harvard Business School Club of Dallas web site.
Early registration ends March 1 (Price increases $10 after this date.)