Dallas Institute of Humanities and Culture Presents an Evening with Harvard Prof. Alex Krieger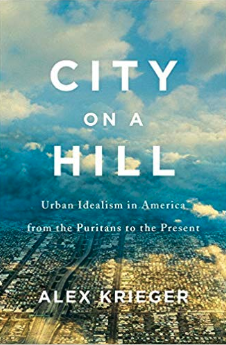 The Dallas Institute of Humanities and Culture invites the Harvard Club of Dallas to an evening featuring Harvard Prof. Alex Krieger, Dr. Gail Thomas, Robert Decherd, and Deedie Rose.

Early in his just-published book, City on a Hill: Urban Idealism in America from the Puritans to the Present, Alex Krieger writes: "Columbus's claim of finding a whole new heaven and earth, more than the geographic details he and later explorers mapped, fueled dreams of fortuitous beginnings. The transcendent possibility that the paradise of the Judeo-Christian bible might be recaptured in that new place occupied the minds of theologians, philosophers, and the faithful." No stranger to Dallas, Prof. Krieger, who teaches Urban Design in the Harvard Graduate School, returns in the Spring with his latest accomplishment—an acclaimed best-seller with a title that hearkens back to the earliest visions of and metaphors for America. Prof. Krieger will read from and talk about his book and then be joined on stage by Dr. Gail Thomas, Director of the Institute's Center for the City, Robert Decherd, CEO of A.H. Belo, and Dallas philanthropist Deedie Rose for a conversation followed by audience discussion. After the program, copies of City on a Hill will be available for purchase and signing by Prof. Krieger.



DETAILS:
Date: January 28, 2020
Time: 6:30 pm - 8:00 pm (Reception will begin at 6:00 pm)
Location: Dallas Institute of Humanities and Culture, 2719 Routh St., Dallas, TX 75201
Registration: Click HERE to purchase tickets
When:
6:00PM - 8:00PM Tue 28 Jan 2020, Central timezone

Where:
Dallas Institute of Humanities and Culture
2719 Routh St.
Dallas, TX 75201
[ Get Directions ]