March Book Club Meeting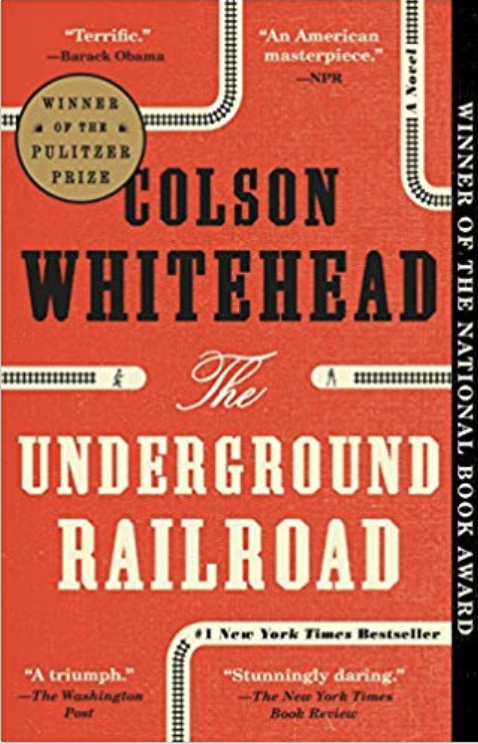 The March meeting of the Book Club will be on Wednesday, March 11, at 7:30 p.m. at the home of Lee Lowenstein. We will discuss The Underground Railroad, by Colson Whitehead.

"Cora is a young slave on a cotton plantation in Georgia. An outcast even among her fellow Africans, she is on the cusp of womanhood—where greater pain awaits. And so when Caesar, a slave who has recently arrived from Virginia, urges her to join him on the Underground Railroad, she seizes the opportunity and escapes with him.

In Colson Whitehead's ingenious conception, The Underground Railroad is no mere metaphor: engineers and conductors operate a secret network of actual tracks and tunnels beneath the Southern soil. Cora embarks on a harrowing flight from one state to the next, encountering, like Gulliver, strange yet familiar iterations of her own world at each stop."

To RSVP for the March meeting, please email Lee Loewenstein.

Please note that the Book Club generally meets on the second Wednesday of each month. For those who like to read ahead, the April book will be Rebecca, by Daphne Du Maurier.

DETAILS:
Date: Wednesday, March 11, 2020
Time: 7:30 pm
Location: Home of Lee Lowenstein, 7211 McKamy Blvd., Dallas, TX 75248
Cost: FREE. To RSVP for the February meeting, please email the host when finalized.
For more information about the Book Club please contact Lee Loewenstein at lee.loewenstein@gmail.com or Adrienne Dominguez at adrienne.dominguez@tklaw.com.

When:
7:30PM Wed 11 Mar 2020, Central timezone

Where:
7211 McKamy Blvd.
Dallas, TX 75248