November Book Club Meeting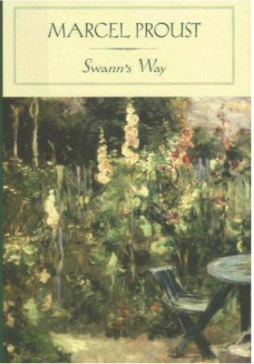 The November meeting of the Book Club will be on Wednesday, November 13th, at 7:30 pm, at the home of Lee Loewenstein. We will discuss Swann's Way, by Marcel Proust. The first volume of Proust's seven-part novel In Search of Lost Time, also known as A Remembrance of Things Past, Swann's Way is the auspicious beginning of Proust's most prominent work. Through a fragmented narrative, Proust examines the thematic importance of memory, time, and art that connect and interweave the protagonist's memories. Considered to be one of the Twentieth Century's most significant novels, Proust ultimately portrays the volatility of human life in this sweeping contemplation of reality and time.

To RSVP for the November meeting, please e-mail Lee Lowenstein at lee.loewenstein@gmail.com

Please note that the Book Club generally meets on the second Wednesday of each month and for those who like to read ahead, the December book is Death Comes for the Archbishop, by Willa Cather.




DETAILS:
Date: Wednesday, November 13, 2019
Time: 7:30 pm
Location: Home of Lee Loewenstein, 7211 McKamy Blvd, Dallas, Texas 75248
Cost: FREE
For more information about the Book Club please contact Lee Loewenstein at lee.loewenstein@gmail.com or Adrienne Dominguez at adrienne.dominguez@tklaw.com.

When:
7:30PM Wed 13 Nov 2019, Central timezone

Where:
Home of Lee Loewenstei
7211 McKamy Blvd.
Dallas, TX 75248
[ Get Directions ]