Building a Great Company in the 21st Century with HBS Professor Boris Groysberg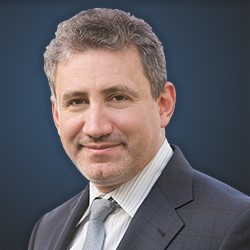 Join Conti Real Estate Investments to learn from Harvard Business School Professor Boris Groysberg as he leads an insightful forum designed to help you develop your leadership skills and build an effective company for today's real estate industry.
Professor Boris Groysberg is tenured faculty in the Organizational Behavior unit at the Harvard Business School. He has taught extensively in the MBA and Executive Education programs, such as the "Owner/President Management" program. Professor Groysberg's research investigates how a firm can be systematic in achieving a sustainable competitive advantage by leveraging its talent and how individuals can achieve stardom.
Everyone is welcome to join Professor Groysberg at the Four Seasons Resort & Club on June 21st presented by Conti Real Estate Investments. Click here to register on the Conti Real Estate website.

Date: Friday, June 21, 2019
Time:
8:30 am -12:00 pm
08:30 Coffee & Registration
09:00 Welcome & Opening Remarks
09:05 Keynote Session 1
"Managing Individual Performance"
10:20 Break
10:35 Keynote Session 2
"Building a Great Company in the 21st Century"
11:50 Closing Remarks
12:00 Lunch
Location:
Four Seasons Resort & Club
4150 N MacArthur Blvd.,
Irving, TX 75038
Cost: Free
Click here to register
When:
8:30AM - 12:00PM Fri 21 Jun 2019, Central timezone

Where:
Four Seasons Resort & Club
4150 N MacArthur Blvd
Irving, TX 75038
[ Get Directions ]