August Book Club Meeting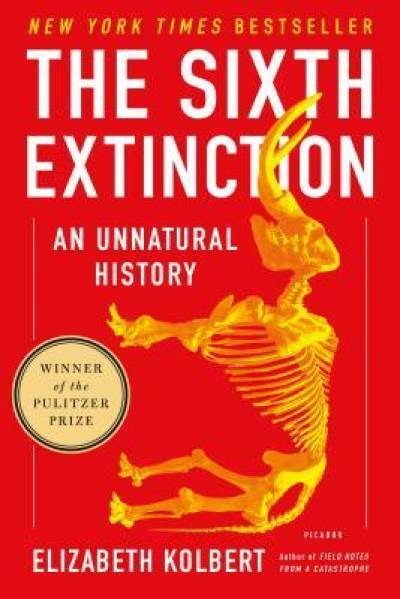 The August meeting of the Book Club will be on Wednesday, August 14, at 7:30 p.m. at the home of Elly Lindsay (1217 Sylvan Avenue, Dallas, Texas 75208).

We will discuss The Sixth Extinction: An Unnatural History, by Elizabeth Kolbert. Kolbert chronicles previous mass extinction events, and compares them to the accelerated, widespread extinctions during our present time as she argues that the Earth is in the midst of a modern, man-made, sixth extinction. She also describes specific species extinguished by humans, as well as the ecologies surrounding prehistoric and near-present extinction events. Kolbert received the Pulitzer Prize for General Non-Fiction for the book in 2015.

To RSVP for the August meeting, please e-mail Elly at elly_lindsay@sbcglobal.net.

Please note that the Book Club generally meets on the second Wednesday of each month.


DETAILS:
Date: August 14, 2019
Time: 7:30 pm
Location: Home of Elly Lindsay, 1217 Sylvan Avenue, Dallas, Texas 75208
Cost: FREE
For more information about the Book Club please contact Lee Loewenstein at lee.loewenstein@gmail.com or Adrienne Dominguez at adrienne.dominguez@tklaw.com.

When:
7:30PM Wed 14 Aug 2019, Central timezone

Where:
Home of Elly Lindsay
1217 Sylvan Avenue
Dallas, TX 75208
[ Get Directions ]