Prof. Carrie Liu Currier, Chair of Political Science Department at TCU: Realities of Entrepreneurship and Innovation in China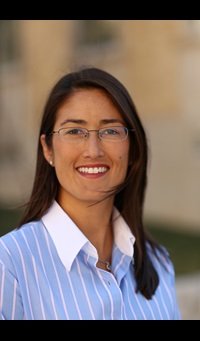 **Special thank you to our hosts, Bell Nunnally, who will be sharing their beautiful modern new office in the Dallas Arts District. Tours of their innovative, forward-thinking space designed by Gensler Architecture and Design firm are available at 11:15AM.***
** Special Note - this lunch is NOT at the Petroleum Club. See location address below**
Entrepreneurship and innovation in China: How sound is the portrayal in our popular media in the US? What is the reality of what is going on on-the-ground in China? What are the real implications for the US economy and our businesses?

As the Chair of the Political Science Department at TCU and the Director of TCU's Asian Studies Program for the past 11 years, Professor Currier has extensively studied entrepreneurship in China. Her talk to our club will include:
- Insights on how Chinese state policies and regulations have influenced the entry (or non-entry) of foreign start-ups and innovative technology companies
- How this, in turn, has fostered a home-grown start-up and innovation business sector with "Chinese characteristics;"
- Perspectives on the question "Can China innovate?"
- The Chinese venture capital sector as a driver
- Views on whether subsidies and the state program Made in China 2025 play much of a role in promoting homegrown start-ups and innovation.

Professor Currier teaches courses in Asian politics, comparative politics, international relations, global political economy, and feminist international relations theory. Key research areas include: 1) economic reform in China, 2) the politics of entrepreneurship in China and Taiwan 3) China's foreign policy with the Middle East, examining both arms transfers and the pursuit of energy, 4) China's energy policy and pursuit of resources, and 5) China's one child policy and its social implications. She has conducted survey research in both China and Taiwan, analyzing the role the state has played in fostering entrepreneurship and examining labor market reforms and its impact on women's public and private sphere activities. Her publications include: the co-edited book (with Manochehr Dorraj) China's Energy Relations with the Developing World, several book chapters, and articles in the following journals: American Journal of Chinese Studies, Asian Journal of Women's Studies, China Public Affairs Quarterly, Journal of Chinese Political Science, Journal of Women Politics and Policy, and Middle East Policy. Among her many roles on university committees and in professional organizations, Professor Currier is Secretary of the Western Political Science Association (WPSA) and Director for North Texas of the National Consortium for Teaching about Asia (NCTA).

Date: February 5, 2019
Time: 11:45 am (11:15 am for office tours)
Location: Office of Bell Nunnally, 2323 Ross Avenue, Dallas TX*
** Special Note - this lunch is NOT at the Petroleum Club. See location address above**
Cost:
Patrons: Free
Members: $35
Guests and Non-members: $40
Special Harvard Club Guests from Tsinghua University Club and Peking University Club: $35
ONLINE REGISTRATION HAS NOW CLOSED. WALK-IN TICKETS MAY BE PURCHASED AT THE DOOR.
Parking Instructions:
Visitor parking for Bell Nunnally is available in the garage under our building (2323 Ross Avenue).
The entrance to the garage is on Ross Avenue between Crockett and Leonard Streets; the exit is on Leonard Street.
Two-hour visitor parking is located on Level P3 (the "red" level). Parking without time restriction is available in any non-reserved space on any level.
Board the elevator in the garage to the building's lobby level. From there, please proceed to the main elevator bank.
In the main elevator bank, press the 19th floor button on the touch screen to determine which elevator to use. The elevator will then automatically take you to the 19th floor.
Parking will be validated for our clients.
Please note: handicap access is available through the parking garage. Additionally, there is a ramp located on the south side of the building on Ross Avenue.
When:
11:45AM Tue 5 Feb 2019, Central timezone

Where:
Offices of Bell Nunnally
2323 Ross Avenue
Dallas, TX 75201
[ Get Directions ]