National Geographic Photographer Andrew Coleman: Adventures in the Wilds Around the World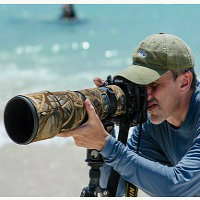 For our holiday lunch, we are thrilled to be joined by National Geographic photographer Andrew Coleman! Andy has traveled around the globe in search of amazing wildlife and landscapes. He is a regular contributor to National Geographic Traveler and the National Geographic website, as well as other publications, and is represented in the National Geographic Image Collection. Andrew has an insatiable appetite to be in the wild and, through his images, attempts to capture the extraordinary beauty of the natural world. Andrew has joined National Geographic Expeditions to Yellowstone National Park, Alaska, Borneo, Bhutan, the Galápagos, the Arctic, Around the World by Private Jet, and Cuba. Over the course of his career, he has traveled, camera in hand, to some of the world's most remarkable places, including Jordan, Easter Island, Ecuador, Bora Bora, South Georgia, India, Kenya, Peru, South Africa, and Uganda.

Please join us to inspire your own adventures, perhaps set a new year's resolution or two, and learn more about our ever-changing world through the eyes of a world class adventurer and photographer.

Andy currently resides in Dallas with his wife, Dr Karen Warren Coleman (Head of School at Hockaday). For more information, you can visit Andy on Instagram @andywcoleman and www.andycolemanphotography.com

Date: December 11, 2018
Time: 11:45 am
Location: Petroleum Club, 2200 Ross Avenue, Dallas, TX 75201
Cost:
Patrons: Free
Members: $35
Guests and Non-members: $40
When:
11:45AM - 1:00PM Tue 11 Dec 2018, Central timezone

Where:
Petroleum Club
2200 Ross Avenue
Dallas, TX 75201
[ Get Directions ]