Educating DFW - Maintaining Competitive Edge With An Educated Workforce
Sponsored by the Harvard, Stanford, Yale and Kellogg Alumni Associations of DFW

What does the education system of Dallas/Fort Worth need to do to attract companies like Amazon, Toyota, etc. to headquarter in the DFW area?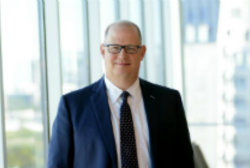 Click Here to Register for the event.
DFW has grown into the fourth largest metropolitan area in the United States thanks its central location, business-friendly climate and affordable cost of living. However, will DFW continue to draw these corporations if our public schools are not graduating enough qualified, high skill workers? For example, one of the criteria of the Amazon HQ2 proposal stated that "A highly education labor pool is critical, and a strong university system is required". Over the past few years, many in Dallas have responded to this challenge and have rallied to help improve area schools. Come hear from our panel of experts on the things that have been done to date and what is in store for the future to help DFW continue to grow and attract more businesses to the DFW area.
Moderator: J Puckett - Senior Partner and Managing Director, Global Leader Education Practice at BCG

Panelists: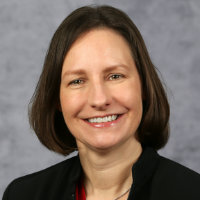 Angela Farley, COO/CFO of the Dallas Regional Chamber
Angela Farley, as part of the Dallas Regional Chamber, is working to make the Dallas Region the best place to live and work in the United States. She is an effective leader who provides broad experience and collaborates with member business leaders, non-profits and policy makers to improve opportunities for everyone in the Dallas Region. As an example of the work she does in her role, Angela led the team that created the Amazon HQ2 proposal.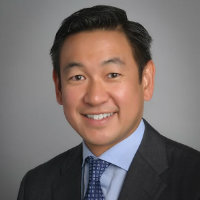 George Tang, Managing Director of Educate Texas
For more than a decade, Educate Texas, an educational initiative of Communities Foundation of Texas, has partnered with public and private entities to achieve large-scale change to transform the Texas public and higher education systems so that every student is successful in school, the workforce and life. The team, lead by George, begins by identifying innovative, evidence-based strategies with the potential to achieve systems transformation. Once an effective strategy is identified, they work with the public and private partners to find ways to accelerate adoption and implementation of the initiative by informing public policy, securing funding and providing training within or throughout the Texas education system.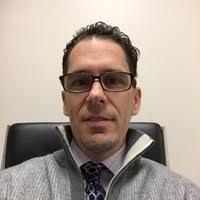 Brian Lusk, Acting Chief of Strategic Initiatives of Dallas ISA
Brian Lusk has a long history of success in Dallas ISD. He taught five years with the district and is in his 16th year as an administrator, most recently serving as Dallas ISD Deputy Chief of School Leadership. In his role, he supervises the Office of Transformation and Innovation and the collegiate Academies, and reports to the Dallas ISD Superintendent.
Date: October 29, 2018
Time: 6:00 - 9:00 pm
Location: Community Foundations of Texas, Mabel Peters Curuth Center - community room, 5500 Caruth Haven Lane at Central Expressway, Dallas, TX 75224
Cost:
Regular Alumni: $25 (Harvard, Stanford, Yale and Kellogg)
Educator or Young Alumni: $20 (Harvard, Stanford, Yake and Kellogg)
Schedule:
6 pm - Check In/ Network with food from Central Market
6:30 pm - Program start
6:35 pm - Introduction and welcome
6:40 pm - Moderator start
6:45 pm - 7:30 pm - Discussion
7:30 - 7:45 pm - Moderated Q&A (hand in note cards)
7:45 pm - 8:00 pm - Exit and networking
8:15-9:30 pm - Meet at Gordon Biersch for drinks
Click Here to Register for the event.
When:
6:00PM - 9:00PM Mon 29 Oct 2018, Central timezone

Where:
Community Foundations of Texas, Mabel Peters Curuth Center
Community Room 5500 Caruth Haven Lane at Central Expressway
Dallas, TX 75224
[ Get Directions ]