What is Artificial Intelligence Really Today?
Please joi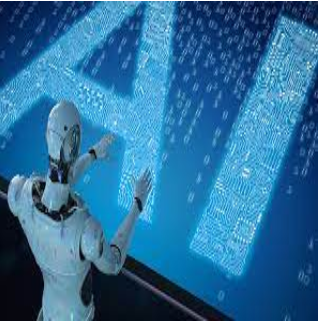 n us for a discussion on what AI is today, is not, and how it is likely going to impact everything we do for the next decade. Our presenter of this overview will be serial entrepreneur and investor with an expertise in technology and AI, Dave Evans.

Joining Dave will be Rebecca Cap Mertens, Chief Technology Officer at PCI where she leads AI related initiatives for their business processes. From her on-the-ground experience, Becky will share her perspective on the pros, cons and challenges of working with AI tools today. She will also describe what she has seen as the three myths of machine learning and the realities behind them, and how she has used her data scientists to enable a new business initiative (curated storytelling at scale) that was only made possible through advanced AI techniques.

We are thrilled to host this lunch at the new Pegasus Park, described as a "23-acre future-focused campus in Dallas, Texas that encourages collaboration, problem-solving, and a healthy dose of good fun." Catering will be provided by their in-house chef, formerly from the Dallas Country Club. A tour is available to anyone interested. It will start promptly at 11:15 am.

David Evans is the Managing Partner of Sentiero Ventures, an early-stage venture fund that invests in artificial intelligence-enabled software businesses. He is a serial entrepreneur & technologist who started coding at 14, launched his first company at 19, and has exited multiple times as a founder and investor, including a national digital signage network that was sold to CBS and an Inc 500 eCommerce company that was sold to a strategic buyer. In addition, David is the facilitator of the CometX Accelerator for student entrepreneurs at the University of Texas at Dallas and works as an advisor to multiple startups and accelerators. David is a graduate of the University of Connecticut, a former Beneficial Hodson Scholar at Johns Hopkins University, and the holder of a Certificate in Corporate Finance from Harvard University.

Rebecca Cap Mertens is Chief Technology Officer of PCI, a 450-employee, $60mm/yr company engaged in data-related CRM services for universities and large nonprofits. She is an experienced technologist with an extensive background in leading complex technical initiatives, new product and service design and development, and optimizing operational processes and organizations.

DETAILS:
** Early Bird Ticket Deadline: Fri., Dec. 3 at noon
Date: December 7, 2021
Time: 11:15 am Facility Tour;
11:45 am Lunch;
1:00 pm End of Event
Location: Pegasus Park, 3000 Pegasus Park Drive, Dallas, TX 75247
Price:
HCD Patron Members: FREE

HCD Regular (including Parents/Spouses) Members: $35

HCD Recent Grad and Student Members: $25

Guest/Non-Member: $45
** Prices go up $10 for every ticket after noon on Dec. 3, 2021.