Harvard vs. Yale Game Watching Party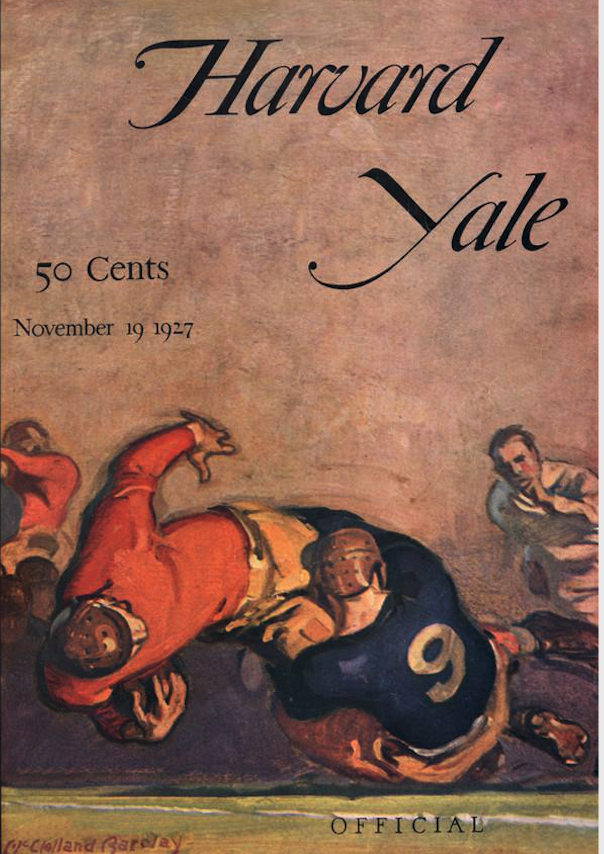 Join the Harvard Club of Dallas and the Yale Club of Dallas for an exclusive game watching party and the 137th historic clash of "The Game" on Saturday, November 20th.
Unpack those football jerseys, band jackets or anything else crimson and prepare to join the Harvard and Yale Clubs of Dallas for the annual Harvard v. Yale football game, or just "The Game" as we call it.
This will be the historic 137th meeting of these two football titans. Last year's game was cancelled due to COVID, but this year, Harvard seeks to avenge its double overtime loss to Yale in the 2019 game that was interrupted by an on-field half-time climate-change demonstration. Yale's defense stiffened to stop Harvard's last gasp effort to convert a 4th down in near darkness at Harvard Stadium. The win secured Yale's bid for a tie for the Ivy League title.
Join us at The White Rock Alehouse, Saturday November 20; kickoff is scheduled for 11 AM. The Alehouse, featuring a wide array of craft beers, is located near White Rock Lake at 7331 Gaston Ave., #100, Dallas, TX 75214.

Cost: FREE
Please RSVP below so we can provide an idea of headcount to the venue. If more than one person is attending, please rsvp for each person in your party.
When:
11:00AM Sat 20 Nov 2021, Central timezone

Where:
The White Rock Alehouse
7331 Gaston Ave #100
Dallas, TX 75214
[ Get Directions ]
RSVP Here...