December Book Club Meeting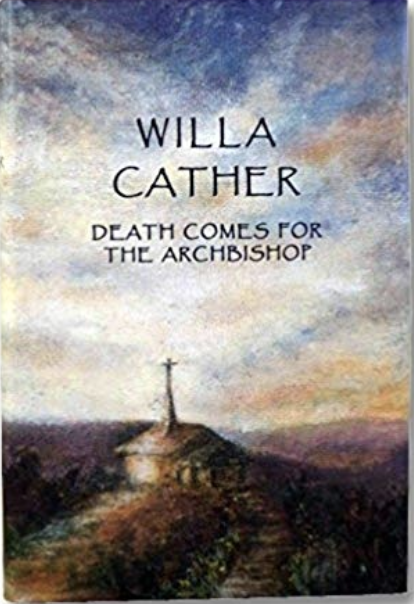 The December meeting of the Book Club will be on Wednesday, December 11, at 7:30 pm. Join us to discuss Death Comes for the Archbishop by Willa Cather. Set in the mid-19th century, this captivating narrative celebrates the natural beauty of New Mexico and the importance of the adventures of two French Catholic missionaries in contributing to the social and spiritual life of the area. At the center of the novel are two French Jesuits - Bishop Jean Marie Latour and his friend Father Joseph Vaillant - two celibate men who devote their lives to bring religious faith and comfort to Mexican-Americans in the newly acquired U.S. territory of New Mexico. Death Comes for the Archbishop is often considered Willa Cather's masterpiece.

To RSVP for the December meeting, please e-mail Adrienne Dominguez.

Please note that the Book Club generally meets on the second Wednesday of each month.




DETAILS:
Date: Wednesday, December 11, 2019
Time: 7:30 pm
Location: Home of Adrienne Dominguez, 3601 Turtle Creek Blvd., #901, Dallas, TX 75219
Cost: FREE
For more information about the Book Club please contact Lee Loewenstein at lee.loewenstein@gmail.com or Adrienne Dominguez at adrienne.dominguez@tklaw.com.

When:
7:30PM Wed 11 Dec 2019, Central timezone

Where:
Home of Adrienne Dominguez
3601 Turtle Creek Blvd., #901
Dallas, TX 75219
[ Get Directions ]