October Book Club Meeting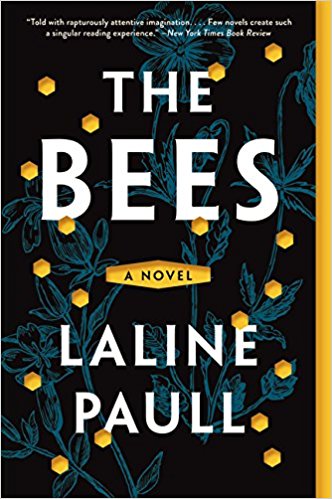 The October meeting of the Book Club will be on Wednesday, October 10, at 7:30 p.m. at the home of Garlan Braithwaite (14048 Brookridge Drive, Dallas, 75240). We will discuss The Bees, by Laline Paull. "The Handmaid's Tale meets The Hunger Games in this brilliantly imagined debut set in an ancient culture where only the queen may breed and deformity means death. Flora 717 is a sanitation worker, a member of the lowest caste in her orchard hive where work and sacrifice are the highest virtues and worship of the beloved Queen the only religion. But Flora is not like other bees..."

For those who like to read ahead, the November book will be Don Quixote, by Miguel de Cervantes. Please note that the Book Club generally meets on the second Wednesday of each month.
Date: October 10, 2018
Time: 7:30 pm
Location: 14048 Brookridge Drive, Dallas, TX 75240
Cost: FREE. To RSVP, please e-mail Garlan Braithwaite at bti8484@sbcglobal.net
For more information about the Book Club please contact Lee Lowenstein at lee.loewenstein@gmail.com or Adrienne Dominguez at adrienne.dominguez@tklaw.com.
When:
7:30PM - 9:30PM Wed 10 Oct 2018, Central timezone

Where:
Home of Garlan Braithwaite
14048 Brookridge Drive
Dallas, TX 75240
[ Get Directions ]