DSO's New President& CEO, Kim Noltemy: Developing Dallas' Cutting Edge World Class Orchestra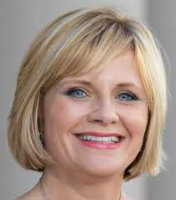 Dallas has a vibrant arts, music and culture scene which has seen great growth in recent years. An important element of this arts world is the Dallas Symphony Orchestra - and an important person continuing to move the DSO into the role of being a truly leading world orchestra is the new DSO President and CEO, Kim Noltemy.
Ms. Noltemy comes to Dallas from Boston where she spent 21 years revitalizing one of the world's top orchestras, the Boston Symphony Orchestra. As she told the Dallas Observer, she decided to come to Dallas because: "There's a lot of flexibility and creativity, and I thought that would be a really exciting environment in which to think about moving forward and being an orchestra that's on the cutting edge of the next generation of listeners."

In Boston, she was the strategist behind the BSO's new media effort and was a driving force growing the BSO's brand and reputation beyond Boston. She specializes in innovation. Ms. Noltemy's goals in Dallas are to similarly raise the DSO's profile on the world stage while also helping a broader audience to fall in love with the music through innovative programs such as the Soluna International Music and Arts Festval and the ReMix series.

While in Boston, Ms. Nolemy worked with the Harvard community extensively and looks forward to meeting our local club. We will enjoy getting to know her as well. So, please join us to learn more about the DSO's strategic plan and initiatives, as well as Ms. Noltemy's insights into the evolving classical music world.

Date: November 13, 2018
Time: 11:45 am
Location: Petroleum Club, 2200 Ross Avenue, Dallas, TX 75201
Cost:
Patrons: FREE
Regular Members: $35
Guests and Non-members: $40
When:
11:45AM - 1:00PM Tue 13 Nov 2018, Central timezone

Where:
Petroleum Club
2200 Ross Avenue
Dallas, TX 75201
[ Get Directions ]